Planning a vacation? Wondering where to go? Why not visit Kebbi State in northern Nigeria. Kebbi State was created out of the old Sokoto State on August 27 1991. It is located in the north-west geo-political zone of Nigeria and is surrounded by states Sokoto and Zamfara. Kebbi  has a total land mass of 36,800 km.
The state is divided into 21 local governments areas and four emirate councils which  are Gwandu, Argungu, Yauri, and Zuru.
With an estimated population of 3.1 millon, Kebbi State has diverse ethnic groups including Hausas, Fuanis,  Kabawas, Dandawas, Fakkawa and they speak diverse languages and dialects. Agriculture accounts for a large part of the state economy and the state serves  as a collecting point for tobacco, peanuts and rice. It is also a major local market center for millet, sorghum, fish, cotton and cattle .
Tourism activities to participate in while visiting Kebbi on a vacation include:
1. Girmache Shrine, Zuru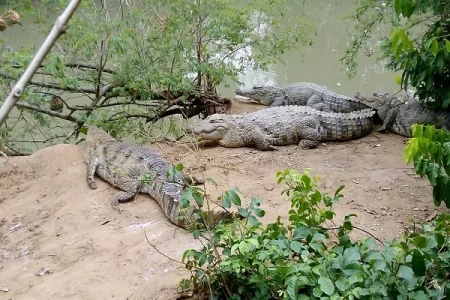 The Girmache shrine is located in Zuru, Zuru local government area of Kebbi State. The shrine is more or less a grove because thick trees and water inhabited by crocodiles dominate the area, and local people come around to worship and offer sacrifices to the gods of the shrine and present gifts to the crocodiles.
Other places that you might want also check out when next you visit Kebbi State are the Alwasa battlefield in Argungu where Fulani jihadists and Kabawa warriors fought in 1807, Yelwa Museum of Archaeology, the moving rock at Akinkya in Ngaski and the museum in Zuru.
Transportation to and from Kebbi is hassle free as the state is connected by major roads and an airport.
2. Karishi Traditional Settlement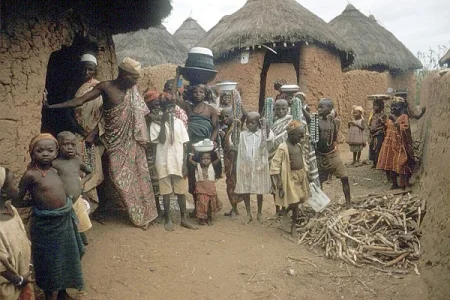 The traditional settlements in Karishi are always a delight to behold during visits. Karishi is located in Sakaba local government area of the state. The settlement is very hilly and the people remain largely very traditional. The hill-dwelling people rarely come down for anything and their king or ruler is never seen except once within a year during a particular festival. The settlements are fenced round and watchmen are always on guard to keep the settlements against invaders.
3. Argungu International Fishing Festival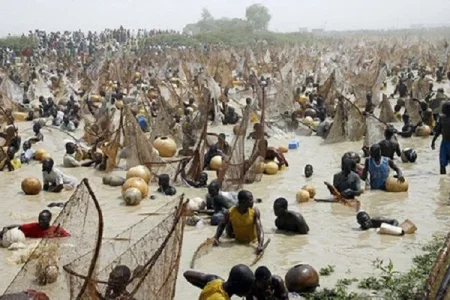 The Argungu international fishing festival is both a natural attraction in Kebbi State and a travel destination. The yearly event attracts people from all over Nigeria and beyond, and it is a four-day cultural event that comes to a head with the fishing festival in the Matan Fada river where any fisherman that catches the biggest fish is rewarded. The fishermen are given only one hour to come up with the biggest catch of the season, and nearly a thousand men jump into the river with their gourds and nets to fish after the gun signal. The annual event apart from the fishing festival also features musical, cultural, and sporting events.
4. Uhola Festival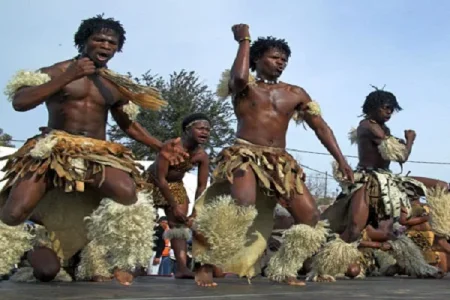 This is another tourist attraction and visitors destination in the state. The Uhola festival holds every year within the Zuru Emirate. It usually holds around December/January and it is a 2-3 day colorful event of cultural relevance. During the annual celebrations, matured boys are initiated into manhood and matured girls are initiated into womanhood. There are lots of dances, wrestling, art exhibitions, music, and craft displays in Zuru villages during this period and it is something everybody looks forward to.
5. Kanta Museum, Argungu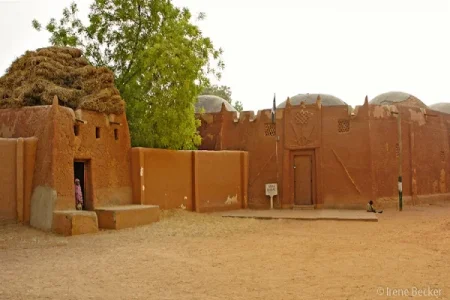 The Kanta Museum is located in Argungu and is situated close to the main market. It was the Emir's palace from around 1831 to about 1942, but it was converted to a museum in 1958. The museum showcases the history of Argungu and its environs and peoples, and it portrays the ways of life of the people through arts and crafts among other artefacts.
6. Tomb of Abdullahi Fodio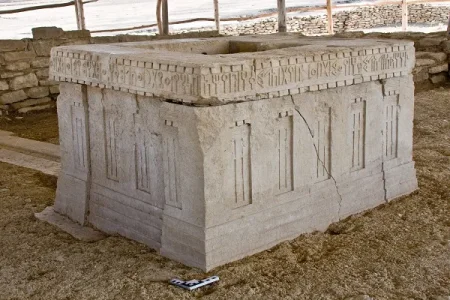 Abdullahi Fodio was the brother of Sheikh Usman Dan Fodio, the great jihadist of the 9th century. At his death, Abdullahi was buried in Gwandu, in Gwandu LGA, and his tomb remains a tourist attraction for centuries since then. Abdullahi also participated in the jihad fought by his brother, and he ruled the Gwandu Empire which he helped establish until his death in the 19th century. His descendants continue to rule the town till today.